smb technology network (smbtn) is a membership organization for it consultants, resellers, and related professions which provide it services and/or solutions to businesses. this is the common thread that unites our members. our membership reaches coast-to-coast and includes all levels of it consultants and companies.

for it professionals, we welcome you to learn more about our organization and signup to join smbtn. there are many member benefits which are designed to help you grow your it business.

for business owners looking for professional it services, use our member locator service to find a knowledgeable smbtn member near you.


highlighted are 3 features of smbtn membership. this includes member education, collaboration, and member networking. our members have found these benefits to be invaluable.





key features include:





education
education through monthly user group meetings, our annual conference and online member forums. these along with keeping our members connected with the latest smb trends and technologies.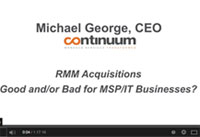 collaboration
collaboration with vendors and manufacturers, including special programs and hands-on training. our relationship with it vendors brings many benefits to our members including training, contacts, pricing, and enhanced partner levels (like a silver partner).





networking
networking with other members and at client facing events, helping you to expand your business. smbtn has multiple member forums to help you stay connected and supported with technology and business issues. our online forum has over 4500 messages which operates 24/7/365. our smbtn portal is a collaborative site containing articles, best business practices, vendor information, it links & references, and many more resources to help you grow your own it business.





learn more about our membership levels; registered member (free) and business member (annual subscription). compare levels to see the benefits offered by each level of membership, and choose the one that's right for you.
be sure to join our mailing list for future updates and notification of upcoming events.